All our PT's are level 3 qualified personal trainers or higher. Each having a proven track record of getting results for clients and having fantastic customer focus and rapport. All work towards the same no-nonsense Fitforit workout ethos. Strength training, full body workouts, body weight workouts and plyometric training are all key components of how we train. All tailored to individual goals and abilities.
ROB MARSHALL
PT background:
Rob is the studio veteran having spent a whopping 17 years in the fitness industry. As you would imagine he brings a wealth of knowledge and experience, which can be seen through the fantastic transformations of his clients.
Best known for:
Eating ANY food that is left lying around, loving his tiny wee dog Molly more than is humanly possible
Signature workout move:
Bench press, best boobs in the studio.
Qualifications:
(ACSM) American College Sports Medicine, Faster – Functional Training Diploma, Kettlebell Training Academy level 1 & 2 Instructor, Level 1 strength and conditioning coach, Training For Warriors Level 1 certification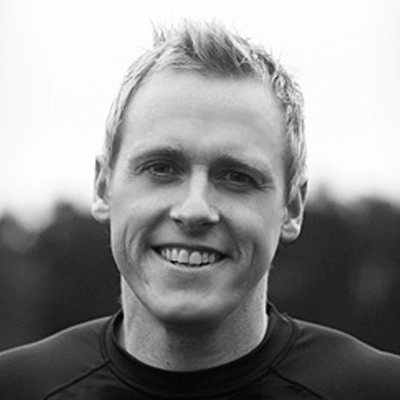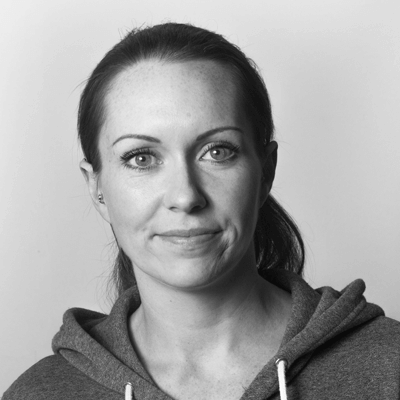 EMMA McGEACHY
PT background:
Been self-employed in the fitness industry for 5 years. Has experience working with marginalised groups/individuals and new/soon to be mums. Believes strongly in making exercise work for the individual's circumstance and boosting the client's confidence.
Best known for:
Psychedelic workout clothes that don't match, telling the boys to do the dishes, and creating the best client bums at Fitforit
Signature workout move:
Hip thrusts! C'mon the glutes!
Qualifications:
Level 3 Personal trainer, Level 4 GP referral, Kettle bell instructor, Level 1 strength and conditioning coach, Training For Warriors Level 1 certification
DAVIE HANNAH
PT background:
Originally from a football coaching background, Davie then made the switch to personal training. He is our Parkfit Bootcamp coach and is well known for running a tight ship! He is a fan of functional training and strength and conditioning coaching.
Best known for:
Getting 'more mature' lady clients to confidently lift weights like a boss! Deadlifting every single Monday morning, flying the flag for fit ginger people!
Signature workout move:
Deadlifts, obviously.
Qualifications:
Level 3 Personal trainer, Level 1 Kettlebell instructor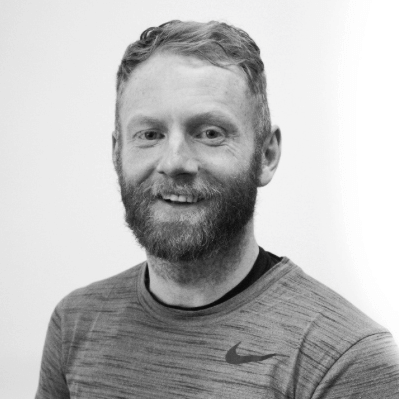 Contact Us Today To Book Your Free Consultation And Taster Session